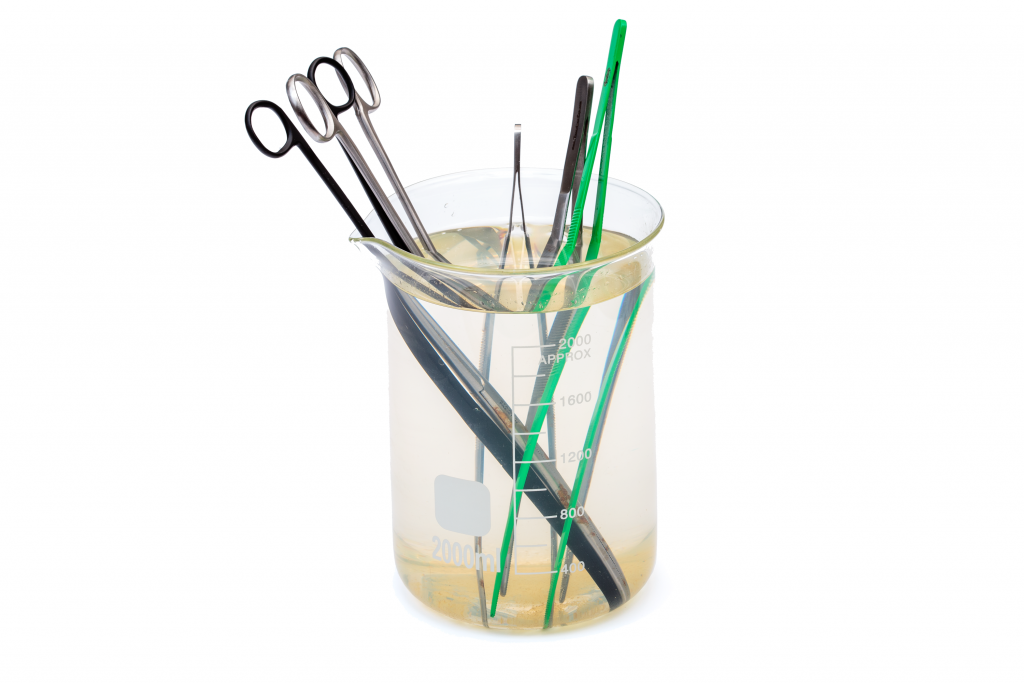 The Redline Science Signature and Black Series stainless tools are powder coated for corrosion resistance. Saltwater is well known for destroying almost anything it comes in contact with, and best represents how our tools will hold up for our aquatics customers, while also being relevant for those working with reptiles and amphibians, or even those practicing horticulture.
Over a period of 10 days we tested our tools alongside standard stainless hemostats and tweezers. They were placed in a 2L graduated beaker filled with salt water. After sitting for 3 hours the tools were removed and placed on a sheet of corrugated paper until the following day where the cycle was repeated.
At the end of the test, the tools were examined and photographed. While the coated tools had salt crystals on the surface, they were easily rinsed away and no corrosion was observed. As for the standard silver stainless? They say pictures are worth a thousand words!